World Environment Day 2020 would be celebrated on Friday, June 5th, 2020 in Colombia. World Environment Day 2020: theme will be on "Biodiversity." UN Environment Programme (UNEP) announced that Colombia will be hosting World Environment Day 2020 in partnership with Germany. The main focus of World Environment Day 2020 would be on Biodiversity.
World Environment Day 2020 is widely celebrated in more than 143 countries. It is popularly being called "People's Day" to show their care and support for the Earth and their environment. Knowing the ways to protect the environment is really important, let us look in detail about the objectives, themes, and history of World Environment Day.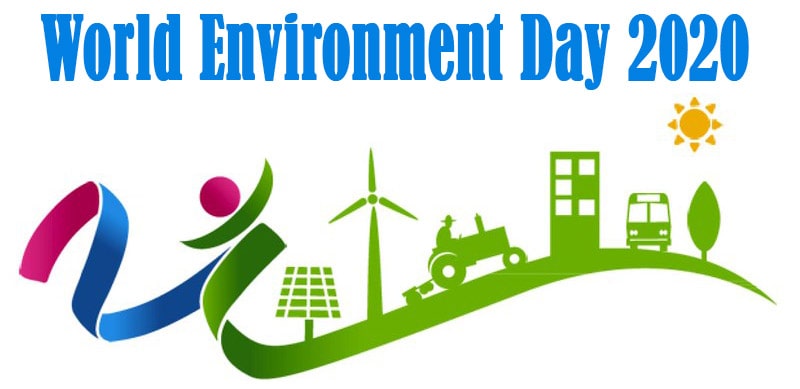 Objectives and History
World Environment Day (WED) is celebrated every year on 5 June. It is the 'United Nations' prime vehicle for encouraging awareness and action to protect our environment. World Environment Day has become a global platform for public outreach, with more than 143 countries participating annually.  First organized in 1974, it has been a major campaign for environmental issues ranging from marine pollution, human overgrowth, and raising awareness about global warming, sustainable consumption, and wildlife crime.
World Environment Day can be celebrated in many ways; activities such as campaign clarification, sensitizing the locals about the growing environmental conditions and suggesting ways to prevent them, organizing plays, quizzes, tree plantations, lectures and kids poster competition, etc. are quite popular.
The theme of World Environment Day 2019: Beating Air Pollution
Every year, WED has a new theme that major corporations, non-governmental organizations, communities, governments and all over the world advocate for environmental causes.
The theme of World Environment Day 2019 was "Air Pollution".
Air pollution is increasing day by day and it seems complicated to control it. Nothing seems impossible with continuous and dedicated efforts being put up by people like us. We must come together to combat it. And for this, it is necessary to understand the different types of pollution, how it affects our health and the environment, how we could move towards improving the air around us, etc.
We cannot stop breathing but there is something we can do to improve the quality of the air we breathe. About 7 million people in the world die due to air pollution and 4 million people out of the 7 million are in the Asia-Pacific region.
World Environment Day 2020: Theme
World Environment Day 2020: theme will be on "Biodiversity.
Also Read: What is Global Warming, Causes, and Effects
She is a Conservation Biologist deeply concerned with the protection and sustainability of natural resources and wildlife. She is particularly interested in studying and addressing the loss of Biodiversity and educating the people about the same. She has a Master's degree in Zoology with Post Graduate Diploma in Environment and Sustainable Development and another in Sustainability Sciences.